Important Notice: Due to the impact of the coronavirus globally, it is possible that there may be a delay in you receiving your order in reasonable times. We send all orders out within 24 hours or next available working day and while this remains unchanged, there are disruptions to many delivery centres and organisations around the world.
This following information comes directly via Australia Post:
'Due to the global impact of the coronavirus, there have been disruptions to flights as well as restrictions on services being fulfilled by designated postal organisations in some countries. Limitations on deliveries and extra precautions, such as quarantine, is further causing some delays. Australia Post has implemented alternative solutions to keep services moving at a reasonable pace while following any precautionary measures deemed necessary.'
---
In Australia we are lucky to have such a diverse and often unique range of wildlife species. We are continually resourcing wildlife themed gifts, souvenirs and wildlife safety products to add to our ever expanding range. Australian made products are continually sort after from all over Australia.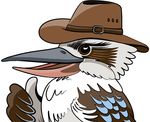 All items are available for dispatch within 24 hours or next available working day.
International orders are available – please contact us for a quote (don't forget what products you would like and your post/zip code).
Products made from wildlife such as Kangaroo Coin Pouches, stuffed cane toads etc. are not stocked or sold by The Land Down Under.